Realty Hub Miami Now Serving Miami Real Estate Agents
Realty Hub Provides 100% Commission to Miami Florida Real Estate Agents
Miami is where real estate, culture and luxury meet. Real estate agents looking for a 100% commission brokerage need to look no further. Join Realty Hub for 100% commission, $100 per transaction fee, $100 membership to join and no hidden fees.

The market in Miami for real estate agents is competitive, with ocean-view high rises and visitors traveling from all over the world. Agents who speak more than one language thrive in the international environment.
Miami itself features the NHL's Miami Dolphins and the NBA's Miami Heat, among other attractions. Investors like the recent Miami renovations following the foreclosures of decades past.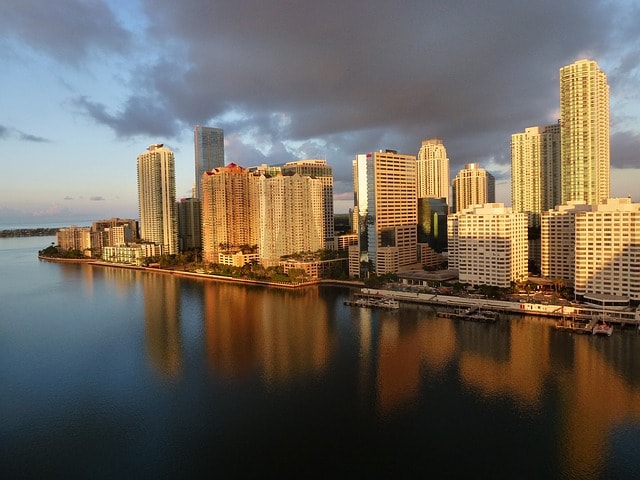 When you join Realty Hub as a Miami real estate professional, you can appreciate the freedom and responsibility of running your own business with 100% commission to you — the agent. This fresh structure gives you freedom in listing negotiations and more. You can work from home or work from your mobile devices.
The one thing you won't find if you are selling homes as a real estate professional in Miami, when you join Realty Hub, is hidden fees or hidden agendas. You will have complete awareness of your closing commission because it is 100% of the commission, minus $100 transaction fee. Realty Hub includes E&O insurance with every transaction.
Here's a quick look at Miami neighborhoods if you are new to selling real estate in Miami. You'll want to get to know each neighborhood and its flavor: Downtown, Coral Gables, Coconut Grove, Brickell (financial district), Little Haiti (an area in fast-growth mode), Mid-town, Aventura and South Beach.
Agents who love selling Miami may fall in love with the night life, but stay for the real estate. From single family homes to waterfront high rises, Miami has flavor. If you're looking for a 100% commission brokerage so you can sell Miami, choose Realty Hub now and you can appreciate all of your hard-earned commission on each close of escrow.